Pisces Dragon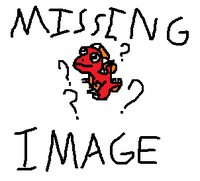 ---
"The mad wizard Doussy Oozebone made some expirements with slushfish, and his Fog Dragon stepped into the plasma-filled slushfish. The results were intense - A new dragon was born, and he called it the Pisces Dragon because it was made using fish. The dragon itself would prefer slushies over treats, but juicy Kraken Kabbages will fit too."
---
More info
Available
Level 16
Habitat
Zodiac Island (Water)
Incubation Time
24 hours
Breeding Time
24 hours
19 hours, 12 minutes if upgraded
Positive
Air
Negative
Water, Earth, Lightning
Buying Price
0
Selling Price
2,000,000
Hatch
650,000
The Pisces Dragon can be bred by a Fog Dragon and a Plasma Dragon. This dragon can be obtained as a gift from Backflip during the days of January 19 and February 20. Otherwise it can not be purchased, and only bred.