Tribal Dragon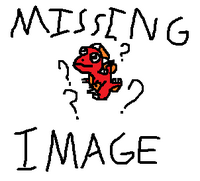 ---
"The Cherwankee Tribe favored these dragons, because of their skills with the doguridoe, fire making, and more, but now that the Wizard age is now here, we can learn about the Old World's inventions!"
---
More info
Available
Yes
Habitat
Plant, Fire, Earth
Incubation Time
19 hours, 12 minutes
Breeding Time
19 hours, 12 minutes
Positive
Plant, Fire, Earth
Negative
Metal, Cold, Air
Buying Price
660
Selling Price
6,600,000
Hatch
6,600,000
Ad blocker interference detected!
Wikia is a free-to-use site that makes money from advertising. We have a modified experience for viewers using ad blockers

Wikia is not accessible if you've made further modifications. Remove the custom ad blocker rule(s) and the page will load as expected.